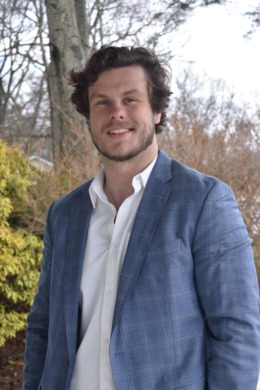 Growing up, Curry's life revolved around hockey, with the sport becoming an integral part of his identity. This upbringing instilled in Curry a sense of discipline, teamwork, and a competitive spirit that has translated seamlessly into their real estate career.
Curry graduated from Stony Brook University, with a major in business management and marketing. After graduating Curry honed his customer service skills as an assistant manager at a specialty market. This experience not only deepened Curry's understanding of the value of exceptional service but also instilled in them a refined taste and an eye for quality.
Originally hailing from the sunny shores of Florida, Curry made the bold decision to relocate to Maine, drawn by the irresistible allure of the great outdoors. With a deep passion for surfing, fishing, skiing, hiking, and all things nature-related, Curry's love for the scenic beauty and quality of life in Maine was simply undeniable.
With Curry White as your agent, you can expect a personable, knowledgeable, and dedicated professional who will go above and beyond to help you find your dream home in the beautiful state of Maine. Their passion for the outdoors, extensive customer service experience, and business acumen make them a valuable asset in the real estate market. Let Curry be your guide as you embark on your journey to make Maine your home.