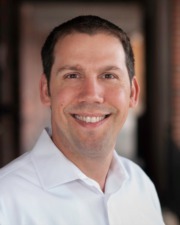 Meet Doug Schauf, REALTOR®
Buying or selling a home can be one of the most stressful experiences we can have as adults, but it can also be one of the most joyous, gratifying experiences we can have. Home is where we make memories and go to recharge. It's the space we share with our loved ones and it's a refuge from the busy world out there. Where we call home and choosing the right place to call home is important. I get that.
That's why I love what I do. I enjoy getting to know my clients and learning what's important to them. Maybe you're selling your home to downsize and move into the next stage of life that includes retirement, a smaller family, working less and slowing things down. Perhaps your family is growing and you need more space desperately. Or it may be that you've recently divorced or had some other major life event and you're in the process of redefining what "home" means for you.
Wherever you find yourself, I can help guide you through the process — whether it's selling a beloved home to the right buyer for the right price, or helping you find the home you need right now or the one you've always dreamed of.
Experience You Can Trust
I began working as a licensed real estate broker in 2011 and am currently a Realtor with the RE/MAX Oceanside in Cape Elizabeth, a gorgeous seaside suburb of Portland, Maine. One of my greatest strengths as real estate professional is that I take my clients' ideas, thoughts and concerns seriously. Buying or selling house is one of the biggest decisions we make in life, so it's vital that I understand exactly what you want from the process. When you become my client, I will take the time to talk to you and get to know you personally so that I can provide the best experience possible.
Since 1994, I have been working in the real estate, construction and renovation industries in Maine. When I first moved to Maine, I worked with my dad renovating and remodeling older homes, doing everything from roofing, siding and installing new windows. I also have framed new houses and worked for construction companies. My background in renovation and construction is invaluable when it comes to helping buyers and sellers identify potential problems when they are considering buying or selling a home, ultimately saving them future headaches and expenses on repairs.
I believe it's important to be available to my clients. I will pick up the phone when you call me, if I'm able to, and I will call you back if you leave me a message. I stay in touch with my clients throughout the buying/selling process, even if it's just a five-minute call to say that things are rolling along smoothly. I genuinely want the best for clients and have their interests in mind in everything I do.
Make Maine Your Home
Maine is a truly exceptional place to call home. From the natural beauty of the countryside to western Maine's mountains and the iconic lighthouses on the coast, the state's beauty is unmatched. Whether you're a native Mainer, moving to Maine for the first time, need to relocate, or have a property in Maine to sell, I'd be honored to talk with you. If you want to Make Maine Your Home, you don't have to do it alone. Call (207) 838-5593 or email me at [email protected] for a free consultation.